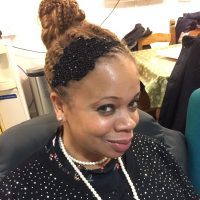 I'm from London with my family heritage being from Trinidad in the Caribbean. I grew up in Kilburn NW6 and attended St. Michael's Grammar School in North Finchley. I graduated from Middlesex University with a Degree in Marketing. I had a 20 year career in Media and Marketing agencies doing Marketing and Communications.
I have been living in Mill Hill and Edgware for the past 10 years since my son was a pupil at St. Vincent's and he had an extremely happy and positive experience every day at school. He is now a motivated and inspiring year 8 student at Secondary school.
I am passionate about the education and well-being of children, and 5 years ago made the brave decision to retrain as a Primary Teacher. Through hard work and God's grace I graduated with a Post Graduate Certificate in Education (PGCE) in 2020. I have been on the Curriculum Committee and Vice Chair of Governors for 3 years, and as of October 2021, I am now a Foundation Governor and the new Chair of Governors. I'm a practicing Catholic and it is also my honour to be the lead Confirmation Catechist at St. Sebastian and St Pancras Church in Kingsbury for the past 13 years. Through my work and commitment to my faith as a catechist and teacher, I have also studied for and achieved the Catholic Certificate in Religious Studies (CCRS) in 2019 through Westminster Diocese.
I'm keen to continue to support the school in their mission to nurture every child to strive for excellence in all aspects of their spiritual and academic life and be happy.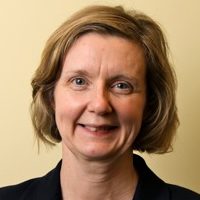 I was educated in local catholic schools and became a Parent Governor at St Vincent's so I could put something back into the education system that supported me so well in the past. I also wanted to help the school that our daughter attends.
I have been a Chartered Quantity Surveyor for over twenty years and a Fellow for the last six years. I work for a large family owned Building Contractor where I am a Business Commercial Manager. This involves being responsible for the commercial and legal aspects of numerous construction projects and for all the surveying staff on those projects. For the last ten years I have been an APC Assessor for the RICS, which involves sitting on panels to assess candidates.
I am also a key figure within my company for training and attainment of chartership, assisting where possible.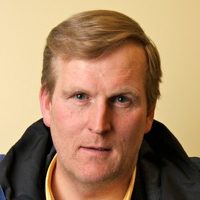 I have been associated with St. Vincents for many years. Firstly as a parent of children attending the school and later as a Foundation Governor.
It is a privilege for me to serve as a Governor and can use my experience and contacts in the construction industry for the benefit of the school.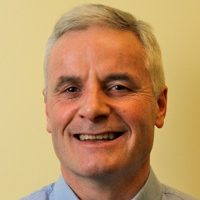 I myself have benefited from a catholic education as are my three children who are/have been pupils at St Vincent's. I was delighted to become a governor at the school to assist in any way I can. St Vincent's is a great school as evidenced by OFSTED reports and provides a caring and nurturing environment.
I have seen at first hand the hard work put in by all staff. The school is continually trying to improve and provide a great future for our children.
I have lived in the parish for a number of years and I am a native of Derry in Ireland. I am a serving police officer. I am on the Premises Committee.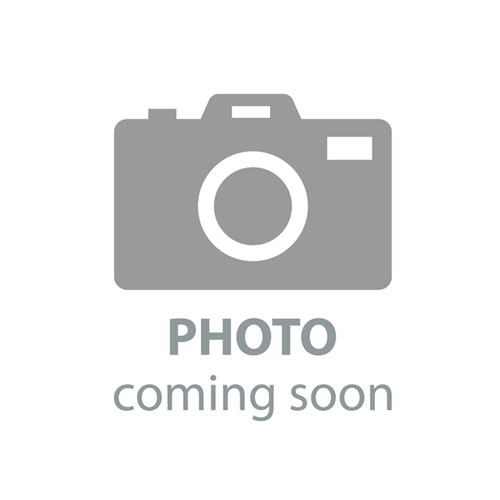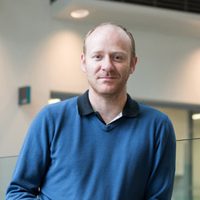 I am a neuroscientist by training. Born and raised in France, I moved to London in 2002 to pursue a PhD degree at the MRC National Institute for Medical Research, which was opposite to St Vincent's School until its integration with other academic bodies to form the Francis Crick Institute in Central London, and remained a medical researcher to date.

Mill Hill feels like home since my arrival in London. After all, I have spent all these years studying, working, and eventually started a family here. We belong to the Sacred Heart Parish; my daughter Amelie is a pupil at St Vincent's and we certainly wish our newborn son Sebastien will go to St Vincent's too.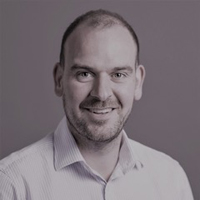 I am delighted to join the board of Governors. As a parent of three children – the eldest of which has started her St Vincent's journey (and the others to follow), I have a vested interest in the long-term success and sustainability of the school.
I strongly believe in ensuring St Vincent's continues to play to its strengths: providing an exceptional learning experience and environment, where there is support and involvement not only for the pupils, but also staff, parents and the wider parish community – and see the role of the Governor / Board of Governors as assuring this happen and holding ourselves to account for decisions made on behalf of the school.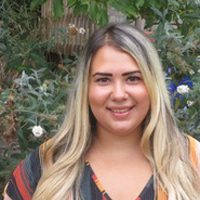 I was a pupil at St Vincent's school and I am currently a teacher there too. I studied education at Greenwich University and went on to do my PGCE at University College London. I am currently completing my masters at Middlesex University specialising in Leadership and Management. I am also the mental health lead at St Vincent's which gives me the opportunity to support children and staff across the school.

Education is an essential requirement for every individual personally and socially. I have had a passion for teaching from a young age so it is a privilege to directly help and uphold the vision and growth of St Vincent's as a staff governor