By Miriam Ridge, St Vincent's Catholic Primary School, Barnet
Utopia in Athens
Following our visits to partner schools in Europe and our successful hosting of partner representatives from: Belgium, Bulgaria, Greece, Slovenia, Spain and Wales, to see outdoor project based teaching and learning in practice in our Forest School earlier this year, two members of staff (Ms Tuohy & Ms Ridge) went to Greece to attend Utopia professional development outdoor learning workshops and site visits in May 2022, hosted by 3rd Primary School of Zografou in Athens.
The Greek National Curriculum includes the teaching of Environmental Studies from the First Grade (ages 6-7) and we saw how this is being incorporated into the curriculum according to Utopia principles in our host school. Despite being situated in a high density urban setting, 3rd Primary School of Zogafrou makes the most of their School site and outdoor local environment by planting in their school garden and involving the local community in projects such as, harvesting and processing their olive tree crop and making products such as soap from the olive oil.
Workshops were held in a nearby wasteland area, showing how awareness of waste collection and protection of the environment can be raised through outdoor cross- curricular activities. Nearby woodland was also used to show how we can develop pupils' awareness and understanding of nature and foster their wellbeing through close observation, vocabulary building, descriptive writing, art and mindfulness techniques. Our trainer also demonstrated how the study of historical figures through sculpture and story telling in a classroom setting is enhanced by taking pupils to a local sculpture museum and workshop and forming interlinked human sculptures in small groups outdoors.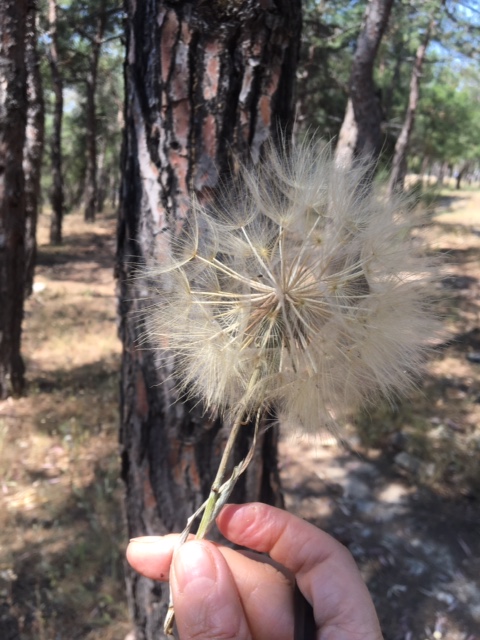 Outdoor Learning in the Delphi Region, Greece
The education system in Greece is administered through Regional Directorates and each one has a Regional Director for Environmental Education. An outstanding feature of this system is the provision of Regional Outdoor Learning Centres, where pupils can stay for no cost and carry out investigate cross-curricular project-based learning activities with an authentic purpose and outcome: connecting with, learning about and protecting, their land and cultural heritage.
This region is famed for its olives and has the largest continuous olive grove in Greece. The olive tree is an important part of the Greek cultural heritage. Believed by ancient Greeks to have been a gift from the Goddess Athena to the city of Athens and a symbol of peace, it holds an important place in the nutrition of citizens and the economy. Olive oil, used for food, cosmetics, the perfume industry and as fuel for lamps, was described by Homer as 'liquid gold.' At the Amfissa Outdoor Learning Centre, we saw the process and products of the school's olive tree project.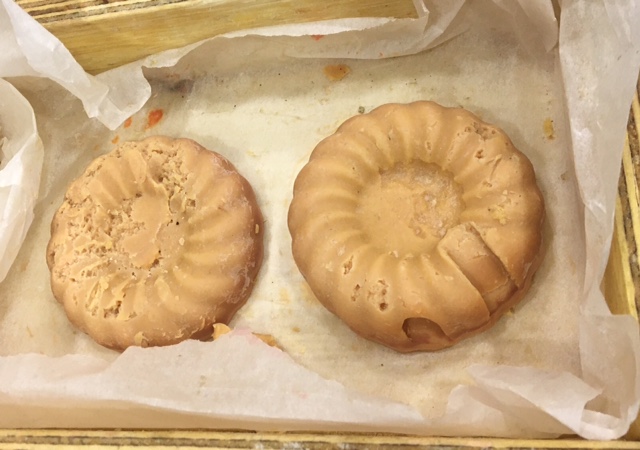 We also visited the coastal area, Galaxidi, to see First Grade pupils, led by an outdoor learning centre instructor, inspecting their 'beach combing' collection in an outdoor pergola. The pupils were keen to see what each group had collected and there were squeals of excitement when a tiny crab escaped from a jar and scuttled across the floor.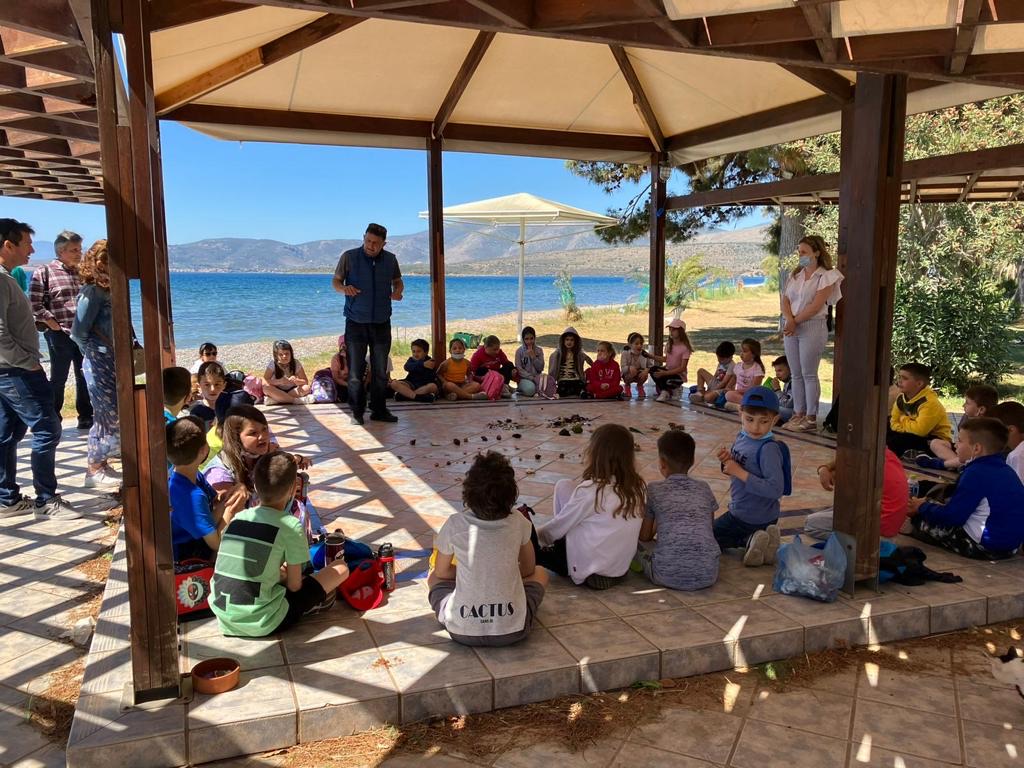 Ancient Greece
Not only were we able to visit the ruins of the temple of Apollo, sanctuary of Athena and ancient theatre in Delphi and see the artefacts in the Archaeological Museum there, we also received a guided historical tour of the archaeological remains as we climbed the Acropolis to see The Parthenon. The learning of school children in Greece is enhanced by having access to such a rich cultural heritage of this ancient era and its mythology and can learn how the buildings have been both damaged in battles and war and discovered and restored over time. Whilst pupils visiting the British Museum in London will see the Elgin Marbles, those in Athens, will see the display of the Parthenon's decorative façade with gaps where these treasures have been removed from their origin and hear the story of how they were taken: an opportunity for debate and follow up activities.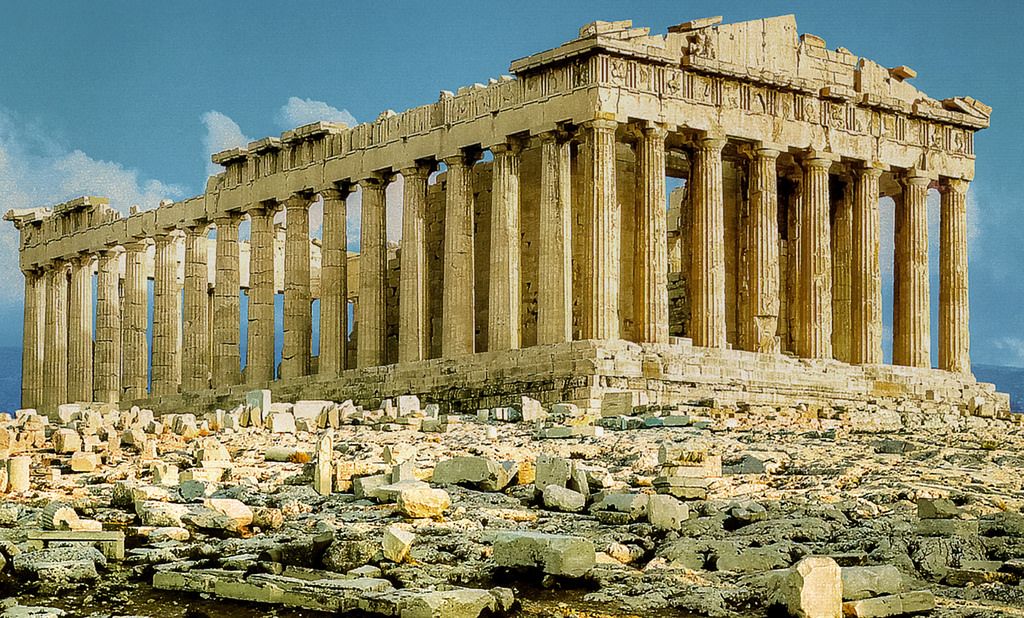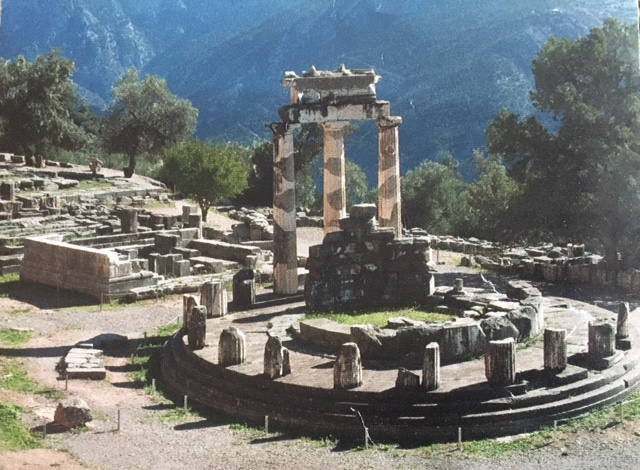 Utopia at St. Vincent's RC Primary School, Mill Hill.
We follow a cross-curricular project-based learning curriculum and all ages enjoy outdoor, imaginative learning experiences.
Our forest school learning environment provides a range of purposeful and authentic learning experiences. EYFS pupils' parents and carers were invited to join them, with the children acting as their guides, on a visit to the forest to explore, carry out bug and leaf hunts and make bread. KS2 pupils read The Explorer by Katherine Blundell, guided by the driving question, 'How do we survive?' and linked with the Vincentian Value, 'We believe in practical hands-on hard work and we learn from our mistakes.' Using the chapter 'Fire' as a stimulus, the children engaged in cross-curricular learning, including: using imperative verbs, writing and following instructions, going to the forest and making a fire.
Year 1 children explored their local environment in a sensory walk outside of school in the morning and later in their lessons created a poem based on the senses. They were inspired by the poem 'In my Garden', where the poet uses senses to describe her garden. In later lessons, they went on to identify features that belong and do not belong on the school field by observing the surrounding environment. They looked at maps of the school field and used their observation skills to identify different human and physical features to put on a map of the school grounds.
LKS2 children in considering the question: 'What does it mean to be stewards of our environment?' focused on the impact of climate change on our planet and how we can look after the environment and each other by finding ways of sustainably living and discussing solutions to potential problems for the future. They learnt to describe and understand key aspects of physical and human geography, including the exploration of natural disasters, such as earthquakes and volcanoes and looked at History from the Stone Age to Iron Age, linking this with scientific investigation of rocks and soils. In addition, the children explored texts from literature linked to these themes such as 'The Iron Man' by Ted Hughes and 'The Stone Age Boy' by Satoshi Kitamura to create pieces of writing which showed their understanding of the topics being raised. As part of their learning, children also had the opportunity to design and make a product exclusively from recyclable materials (Volcanoes) and participate in a Forge experience similar to Iron Age living in Britain in the past.
Our visit to Athens links well with a current project on Ancient Greece and will incorporate ideas, texts and photographs we have brought back.
With the international visits, exchange of ideas with our European partners and training provided through the Erasmus+ Utopia Project, such as this inspirational trip to Athens, we aim to further deepen our pupils' learning, knowledge, skills and understanding holistically in authentic and imaginative outdoor contexts, nurture their wellbeing through connectedness with their environment and continue to extend their cultural capital to prepare them for their futures as enquiring, resilient and productive global citizens.
Professional development, curriculum and classroom activity resources were shared and are available on the Utopia website: https://www.windekind-utopia.be/