And just like that, six weeks have flown by! Not to forget the skills and tools we have learnt throughout lockdown, we must also keep a look out on how to keep ourselves safe online. Below are some guides, tips and tricks for children when using devices at home and at school.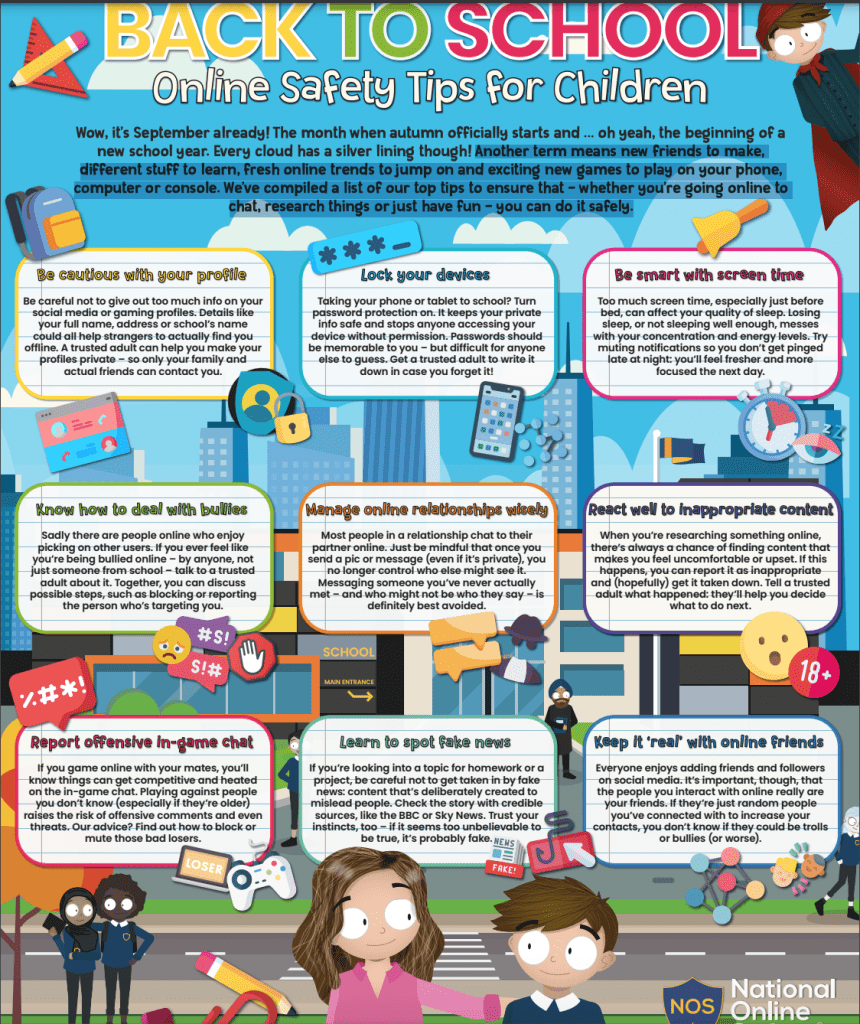 Another term means new friends to make, different stuff to learn, fresh online trends to jump on and exciting new games to play on your phone, computer or console. We've compiled a list of our top tips to ensure that – whether you're going online to chat, research things or just have fun – you can do it safely.

Setting up parental controls on any device:
https://www.nspcc.org.uk/keeping-children-safe/online-safety/parental-controls/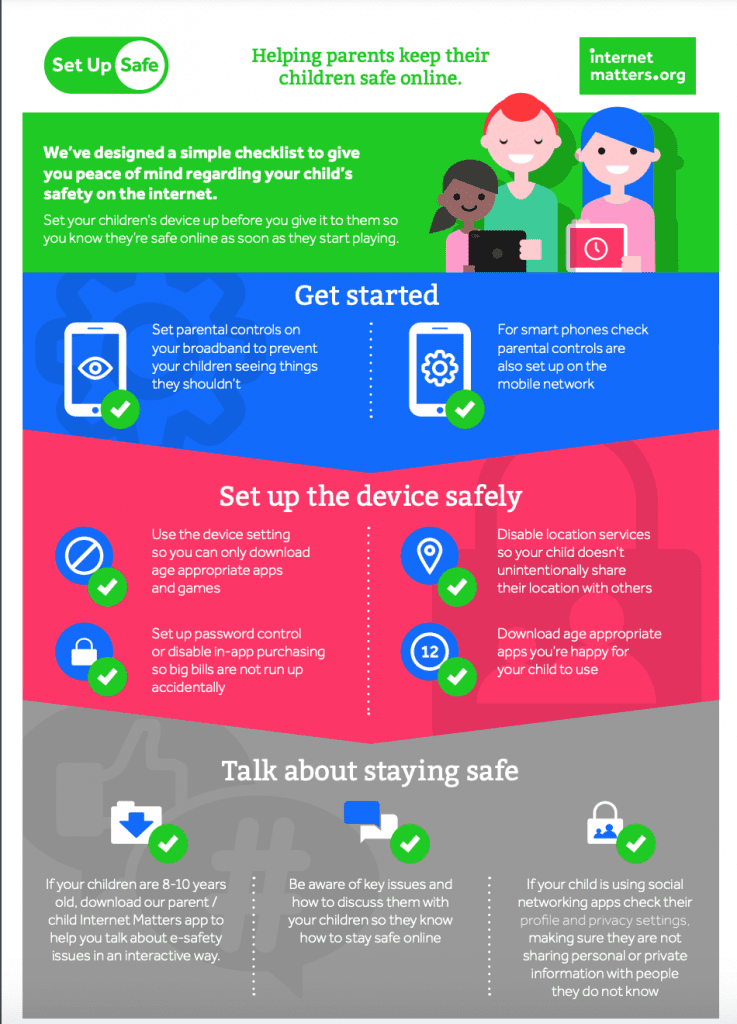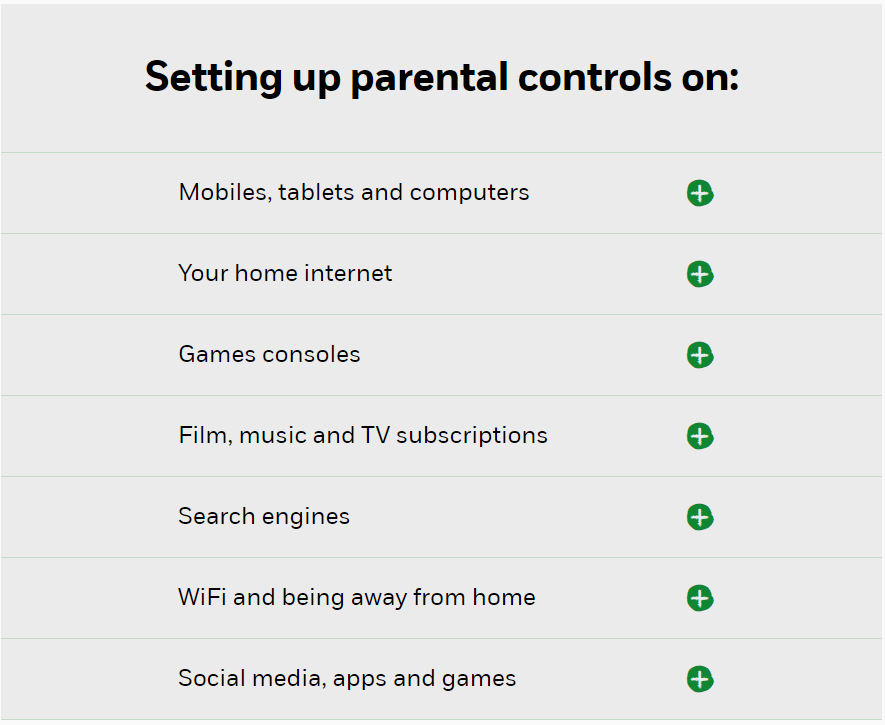 Are you unsure about any particular apps?
Take a look at https://www.net-aware.org.uk/ for more detailed information on apps.